4 tags
4 tags
STORY TELLERS IN ASBURY PARK →
http://www.app.com/article/20130501/NJNEWS15/305010155/Free-expression?nclick_check=1 Check out the article and cool video from the Asbury Park Press on the writing program we created with Big Brothers Big Sisters. 
30 points For Prose →
An excellent(and updated) POV on the 30 points/tips for writing fiction from Owen Egerton.  You might find others that are relevant, but these work now…..  especially #1 and #4.  #7 ain't so bad either. Check them out And if you don't know who Owen Egerton is, then check him out at: http://www.owenegerton.com
ASBURY PARK BOOKFEST: The Authors →
For anyone in the Asbury Park area on April 20th (and for those who aren't in the area but are willing to get here), check out the AP Bookfest - a killer lineup of authors Including Kevin Michaels).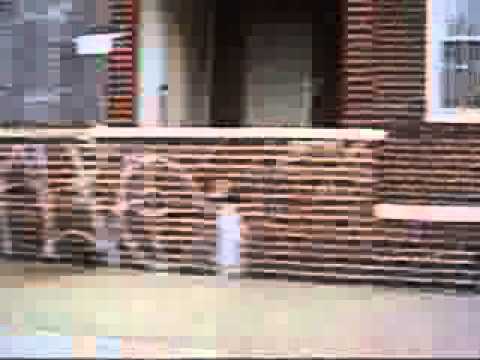 Is Masculine Writing Dead? →
Great POV from Frank Bill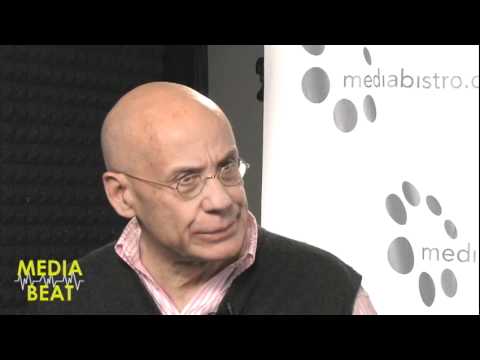 "You do not write your life with words…You write it with actions. What you think is not important. It is only important what you do." — Patrick Ness
"Your past is just a story. And once you realize this it has no power over you."
– Chuck Palahniuk, Invisible Monsters (via pavorst)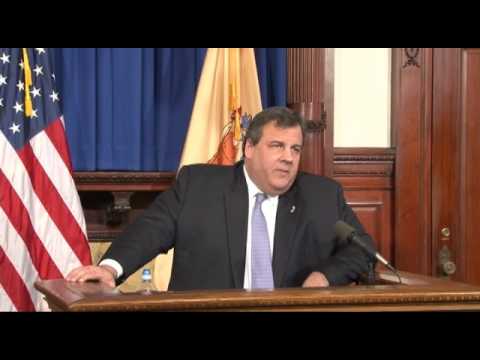 4 tags
3 tags
Here's what I don't understand: Every time there's a horrific shooting (Aurora – Newtown – Oregon), there are ludicrous posts that claim movie goers, teachers, or some other concerned citizen with a gun might have prevented that shooting.  How come the Secret Service (probably the best-trained marksmen outside SEALS and Special Forces) couldn't prevent Ronald Reagan and James Brady from being shot...
2 tags
Dear Mr. President: You don't have to worry about re-election any more….tell the NRA to go to hell and make it priority #1 to ban assault weapons.  We can love our guns, but we should love our kids more.
3 tags
It's been a long couple of weeks working in the streets and on the debris piles in Seaside Heights.  Sadness, pain, and loss cut through every minute of the day, no matter what you do or where you go.  The level and depth of destruction is staggering.  You can be moved to tears throughout the day by the tattered remains of peoples' lives and memories in piles along the curb or loaded into the...
2 tags
2 tags
"What it reminds me, though, is that all of time operates like this. You and I..."
– From: "The Real Lesson Of 12/12/12" (via terribleminds)
4 tags
If anybody needs me for the next couple of weeks, I'll be in a hard hat and safety vest- clearing debris in Ortley Beach, Seaside Heights, and whatever parts of new Jersey need help.
5 tags
Restore The Shore
As part of my efforts to make more of a difference in the post-Sandy clean-up efforts, for the entire month of December  I'm donating all money from sales of my books  LOST EXIT and HARD ROAD to "Restore The Shore Projects".       "Restore The Shore Projects" is an initiative to assist in disaster relief for Hurricane Sandy victims. The main goal is to work quickly to provide relief and deliver it...
2 tags
"Simply put, writing is rarely about writing. Writing is about thinking. And..."
– How To Flush Your NaNoWriMo Efforts Down The Crapper (via terribleminds)
2 tags
Watch
An Intimate Look At The Jersey Shore
3 tags
1 tag
Life is a storm. You will bask in the sunlight one moment, be shattered on the rocks the next. What makes you a man is what you do when that storm comes." Alexander Dumas (from "The Count of Monte Cristo")
3 tags
Watch
This is what Thanksgiving is all about - not about being the "day before the Biggest Shopping Day of The Year". BTW- at around the .15-.25 second mark that's me roaming in the background in my stylishly cool white ski cap…..
1 tag
"You can feel good about failure. Failure means you did something. You finished..."
– From: Failing Versus Quitting (or, "Your Lack Of Confidence Is Neither Interesting Nor Unique") (at terribleminds.com)
2 tags
For Thanksgiving.....
We make a living by what we get, but we make a life by what we give. Winston Churchill
3 tags
3 tags

3 tags
Nobody Asked Me, But.....
·         There are whole generations of people from across all demographic groups who have never taken the time to learn how to say, "please", "thank you", and "I'm sorry". ·         I haven't always agreed with him politically, but there's nobody at handling a crisis – at least one caused by Mother Nature – than New Jersey Governor Chris Christie.  Hands down, he's the "lead from the front and...
4 tags
3 tags
Holding Back The Years
It's been said that you can't go home again- that attempts to relive youthful memories always fail because time changes everything.  I used to think that too, but I was wrong.  Last weekend I returned home for my high school reunion, having missed every single one since graduation.  It was never intentional – life just got in the way.  A lot of years have slipped by and time has eroded the...
2 tags
DEAR MR. PRESIDENT
It's been a while since you heard from me – in case you forgot, I'm one of the 69,456,897 who voted for you 3+ years ago.  Like many others, I bought into "Change You Can Believe In" hook, line, and sinker.  But that change thing isn't working out the way we thought it would.  There's a serious problem going on in this country and you may not even be aware of how bad it is or how many people are...
More Things I Believe
Once again, thank you for taking the time to not only find my blog but read it (and special thanks to those of you who left comments).  I'd like to take this opportunity to share some more of my beliefs.  I believe that the guy who invented speed bumps – especially the one you hit so hard that it knocks the fillings out of your mouth – needs to be slapped.  Then hugged because some kids...
Things I Believe #1 (original post from March 4th)
Thank you for taking the time to read this blog – I know you're busy, so this shows a wonderful commitment on your part in sacrificing some valuable time…..time that can be better spent watching reality shows or catching up on the latest episodes of Charlie Sheen and The Porn Stars.  So while I have your attention, I'd like to take this opportunity to share with you some of my personal...
BUY THIS BOOK OR I'LL SHOOT THE DOG
With the release of LOST EXIT last week, I've taken the next step in a long journey.  In some ways, writing the book was the easy part – the hard work of growing an audience, building demand, and increasing sales for that book starts now.  The next few weeks will be consumed with book reviews, ARC's, blog posts, and press releases (while waiting for Oprah to call….).  While all that is going on I...
1 tag
TFI Daily News: The sad math of U.S. aid in Haiti:... →
By Dana Milbank, Washington Post, July 13, 2010 We're two weeks into Defense Secretary Robert Gates's new campaign for more "coordination and discipline" in the military's public statements—and everything seems to be going according to plan. On Monday, six months after the earthquake in Haiti…
"We slowly see some more children that are malnourished. They get diarrhea..."
– Marleen Steerker, a doctor at MSF's mobile clinic in Haiti, in the Haiti - Six Months After the Earthquake podcast. Listen to the podcast. (via doctorswithoutborders)
1 tag
A Culture of Swine
          It's been six months and there are no noticeable differences in anything in Haiti, at least to casual observers.  Rebuilding is non-existent.  Cardboard villages have been replaced only by tent cities.  Roads are blocked by debris that some Haitian officials estimate could take 20 years to remove.  Medical supplies and doctors are still in demand but that need remains unfilled. ...
Corporate Greed Kills Again →
It is the Wall Street equivalent of a coroner's report — a 2,200-page document that lays out, in new and startling detail, how Lehman Brothers used accounting sleight of hand to conceal the bad investments that led to its undoing. The report, compiled by an examiner for the bank, now bankrupt, hit Wall Street with a thud late Thursday. The 158-year-old company, it concluded, died...
Robert Reich: The Sham Recovery →
Are we finally in a recovery? Who's "we," kemosabe? Big global companies, Wall Street, and high-income Americans who hold their savings in financial instruments are clearly doing better. As to the rest of us – small businesses along Main Streets, and middle and lower-income Americans – forget it.
"There is much more to being a patriot and a citizen than reciting the pledge or raising a flag." Jesse Ventura
"My aim is to put down on paper what I see and what I feel in the best and simplest way." Ernest Hemingway